"
Russia's gold reserves rose to 42.4 million troy ounces as of September 1 compared with 41.4 million troy ounces a month earlier, the Russian central bank announced on Friday.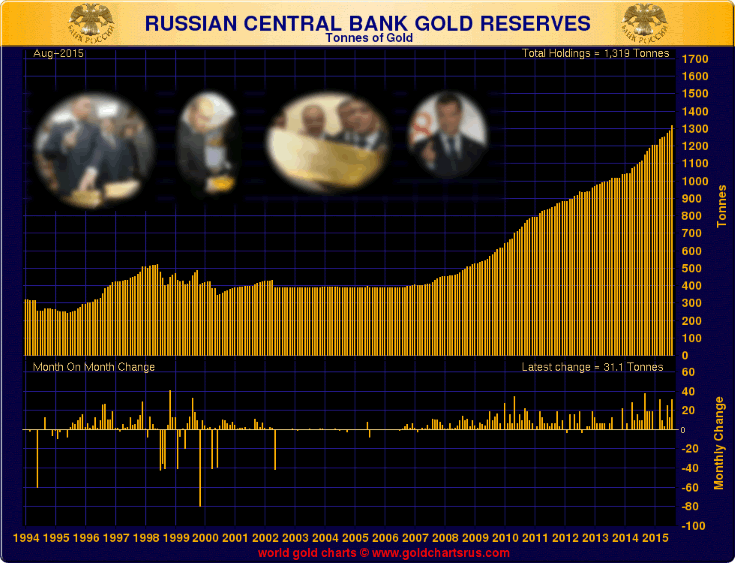 The monthly accumulation of 1 million ounces in just one month was one of the more sizeable monthly purchases by Russia and equates to 31.1 metric tonnes in August alone.
The value of the bank's holdings rose to $47.68 billion from $44.96 billion a month earlier, Russia said in a statement on its website..."
at http://www.marketoracle.co.uk/Article52371.html